UHN Named Canada's Top Research Hospital

UHN named the top-funded research hospital in Canada by RE$EARCH Infosource Inc.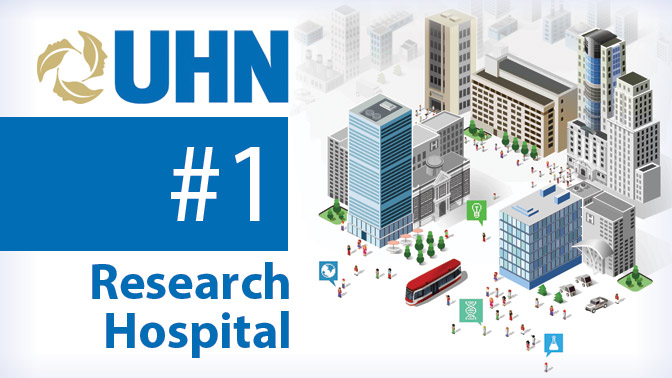 Announced on Nov 9, 2017
UHN was ranked number one on the 2017 list of Canada's Top 40 Research Hospitals, released by RE$EARCH Infosource Inc.
The annual rankings compare research hospitals across Canada according to their research funding data. Funds that were considered included grants, contributions and contracts from all internal and external government and non-government sources.
UHN research expenditures totaled $332 million in the 2016 fiscal year, a value that earned the UHN the top rank for the seventh year in a row. In comparison to last year, UHN research expenditure funding increased by 5%.
Within the "Large Hospitals" category (total hospital spending >$1B), UHN also led in terms of research hospital intensity, which is defined as the percent of research spending versus total hospital spending. Within the same category, UHN came in fourth in terms of research intensity (dollars spent per appointed researcher), with London Health Sciences Centre in the lead.
Other hospitals that ranked among the top five for total research expenditure included The Hospital for Sick Children in Toronto ($201.4M), McGill University Health Centre in Montreal ($178.8M), Hamilton Health Sciences ($171.4M) and the Provincial Health Services Authority in Vancouver ($161.9M).
To view the complete list of Canada's Top 40 Research Hospitals, click here. To see the Spotlight on Hospital Research Activity within the large hospitals category, click here.
RE$EARCH Infosource Inc. reports on research across Canada, and releases other annual lists, including the Top 50 Research Universities and Top 50 Research Colleges.